Convenience Store
Retail POS Systems That Work For You
We work with a variety of retailers ranging from independent owner-operators to multi-location chains. Regardless of your needs, our scalable retail POS system is capable of growing with your business. The key to servicing such a wide variety of retailers is our commitment to work with you directly to customize a system to meet your unique business needs.
Talk to us. Tell us about your business, and we'll tell you how we can help.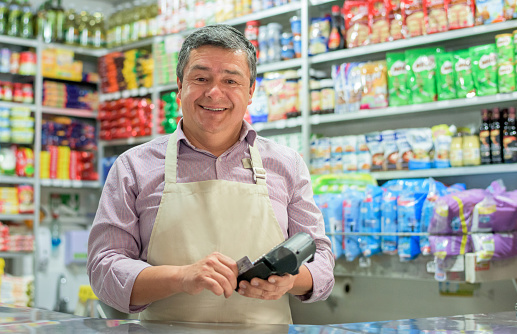 You've poured yourself into your small business—from what you sell to what you stand for. And it's not enough to just have a store that looks good on the outside. You still have to run a tight ship on the inside. That's the magic of PC America Cash Register Express. It tracks inventory and sales, helps you with marketing and can even do your books. Using our Back Office software you can update or change products and pricing, access real time reports, and manage employee shifts all from the comfort of your office or home. With PC America Cash Register Express you can also process every payment type reliably and securely with the latest EMV devices. Does your register do that?
Convenience Store Features
Auto Generate/Receive POs
Create, track and send purchase orders (POs). Receive notifications at the re-order point so you can replenish inventory when it's low or out of stock.
A/R Tracking
Tailor accounting processes to fit your unique needs, keeping clients paying on time and income flowing.
Customer Sales History
Track customers' buying behaviors and create targeted marketing campaigns to retain current customers and win new business.
Handheld Inventory Device for Inventory Counts
A quick scan can decrease inventory data errors and improve efficiency. Inventory is managed more effectively, and you can make better business decisions.
Every store is different, so it's our goal to work closely with you to customize a solution to meet your needs. Please contact one of our POS experts and start building your system today!